History Corner
​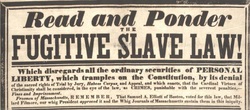 Boston abolitionist Benjamin Drew said in 1856, that the first ideas that come to his mind in connection with the town of St. Catharines are, "refuge and rest, for the hunted slave". ​


---

​

​Frederick Douglass, the famed abolitionist and orator said that during his 1852 visit to St. Catharines, he saw no destitution, misery or starvation amongst the coloured people.
---


​In that same year, William Hamilton Merritt, Niagara's leading abolitionist and many of the town's elite white citizens joined forces with several members of the black community to establish the Refugee Slaves' Friends Society. This society opposed slavery and offered assistance to the newly arrived African Americans.
​
---



​Samuel Ringgold Ward, after careful observation in 1854 said that, "St. Catharines was the most Yankee Town in Canada."
---



​In 1855, William Wells Brown noted that a strong, prosperous and vibrant black community known as the "Colored Village" had developed in St. Catharines. ​
---


​Mary Ann Shadd concluded that although far more tolerable than slavery, there was an undercurrent of "Negrophobia" existing in the town. She opened a school for Black children and married Thomas Cary on January 3, 1856 in St. Catharines. ​
---
Emancipation Day
​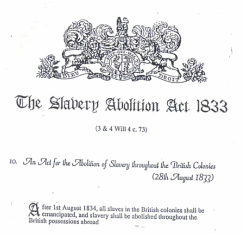 ​
​The August 1st Emancipation Day celebrations officially began in 1834 when the Act to end slavery took effect.

The celebrations in St. Catharines were at one time among the largest in the province. A church service, a grand parade and a festive dinner marked the August 1st celebration in 1835 and they continued throughout the 1800s.
---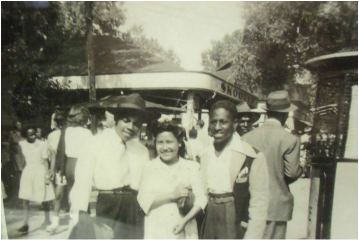 In the 1920s the event was organized by the Toronto chapter of the Universal Negro Improvement Association (UNIA). At this time the Emancipation Day celebration was moved to the first Thursday in August and relocated to Lakeside Park in Port Dalhousie, a suburb of St. Catharines. It is estimated that upwards to 8,000 people from Southern Ontario and Western NY would gather at Lakeside Park each year until about 1951 when the UNIA stopped organizing the event.

The following years saw a gradual decline in participants and by the late 1960s, the large gathering was a fond memory. Since then, up to 300 Underground Railroad descendants and friends gather at Lakeside Park each August to commemorate Emancipation Day in a down home, family reunion type atmosphere.

Thousands of the freedom seekers put down permanent roots in Canada West. Some of the historic family surnames that survive amongst the descendants living in St. Catharines and Niagara today include; Alligood Anderson Bell Brady Bright Bryant Bush Dawson Dorsay Dorsey Erie Flowers Freeman Harper Hogan Hooper Howard Jackson Jamieson Johnson Levines Little Mills Morrison Nicholson Phelphs Plato Plummer Price Smith Summers Talbot Thompson Travis Washington Wilkins Wilkinson Williams Wilson


---



Copyright © 2016 Salem Chapel. All rights reserved.